What is a Book Coach?
Guest blog post by Melanie Votaw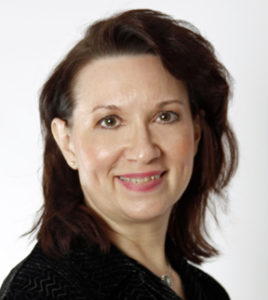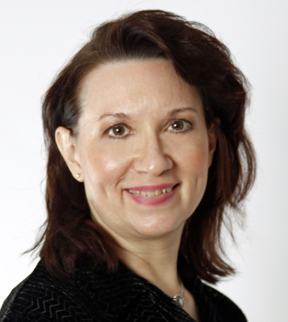 You've heard of ghostwriting and editing, but coaching is a relatively new role in the publishing industry that could help you complete your book. A book coach is a seasoned professional who provides guidance as you write your book yourself.
While many first-time authors can write well, they often find that constructing a book is more complicated than they realized. The truth is that structure, for both fiction and nonfiction, is one of the most important and difficult aspects of book writing.
A coach with experience in publishing can not only provide you with structural insight, but help you determine if your book idea is viable. Will it compete with other books on the market, or can it be tweaked to give you a better chance at getting a publisher and sales? Does the book's "hook"—the selling point for readers—work? Coaches can also help you create a title and subtitle that will get your book the attention it deserves.
If you're writing fiction or memoir, your coach can help you achieve an exciting dramatic arc. If you're writing narrative nonfiction or a book that teaches, your coach can ensure that your book is logical, clear, and readable.
A coach can offer valuable feedback as you write and provide support to make the process less solitary. With this input, you won't doubt yourself as much or wonder if you're on the right track. Authors often say that their coach kept them motivated to finish their book. Without that assistance, they might have become discouraged and abandoned the project.
Often, when you've completed your manuscript, your book coach will be the perfect choice to serve as your editor, as this person will fully understand what you want to accomplish with your book. If your coach doesn't edit, they can probably recommend another dedicated pro.
Hiring a coach from the beginning of the writing process can also cut down on the cost of editing. Authors who write without help may discover that after months or even years of hard work, their book's concept or structure isn't sound. When this happens, an editor has to virtually overhaul the manuscript from start to finish. Authors who work with a coach are unlikely to face that predicament.
Your coach can also offer advice as to how to get a literary agent and traditional publisher, how to create a book proposal for nonfiction, and/or how to manage the self-publishing process. A coach can alert you to potential copyright or liability issues, help you avoid common pitfalls, and advise you about best practices in the industry. A coach might even be able to assist you with marketing your book once it has been published.
How Does Coaching Work?
The process can work in a number of ways depending on what you want. You might prefer to work primarily through email, with your coach sending you written feedback. Or you might want to talk through your ideas with your coach on the phone or via video conference. You may find that a combination of these two works best for you.
It's important to determine the amount of mentoring you'd like so that you can make the best choice when you assess available coaches. You'll want to choose someone who's willing to work in the way that will serve you best.
If you aren't certain how much coaching you need, you may opt to pay on an hourly basis with the option to add more hours if you deem them necessary. Some coaches offer a package, which could prove to be more economical if you find their offering attractive.
Coaching can also be done in a group format. Some of today's pros offer online group programs with written materials and individual coaching sessions, as well as group lectures and question/answer sessions. This is often less expensive than 100% individual coaching, and you might enjoy interacting with other authors.
How Do You Choose a Book Coach?
Whatever you do, be sure to interview potential coaches carefully. First, check their background to make sure they have considerable experience with books in your genre. If possible, choose someone who has worked with literary agents and traditional publishers. If you trust your coach, you will feel confident enough to use their expertise to your advantage without questioning their judgment.
The most important criterion, however, is compatibility. Ensure that you feel "chemistry" with your coach. Do you feel they understand what you want to accomplish with your book, and are they excited about your idea? Your coach should feel enthusiastic about working with you and genuinely enjoy helping you.
Coaching is perfect for aspiring authors who would rather write their own book, and it's the best way to make certain your manuscript is high quality. For those who don't want to use a ghostwriter, a book coach can mean the fulfillment of a lifelong dream.
Melanie Votaw is an author, ghostwriter, editor, and book coach. She coaches authors individually and in her Finish Your Book online group program. She has written 35 nonfiction books as an author or ghostwriter for such publishers as Macmillan, Hay House, Hyperion, and Perseus, among others. She has developmentally edited an additional 70+ books that have won more than 40 awards. Find out more at MelanieVotaw.com, and follow her on Instagram.
The post What is a Book Coach? appeared first on Association of Ghostwriters.