Guest blog post by Josh Kelley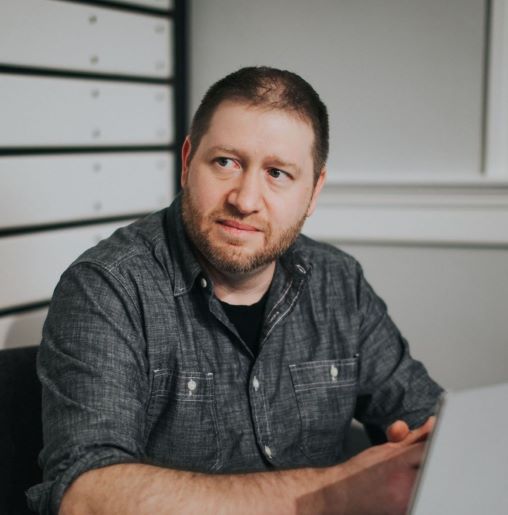 Wouldn't it be amazing to have an office of my own? I thought as I unpacked a computer, charger, headphones, and mouse for the thousandth time at "my" table in the back of an extremely understanding coffee shop. The very idea felt extravagant—no way I'd waste money on something like that until I was rolling in dough.
In the end, it wasn't a huge book contract that brought me to a little office overlooking our quaint downtown street. It was the simple realization that my limiting factor was the number of words I could produce in a day. Best guess: I get 50% more done in my office than in a coffee shop and 100% more than if I worked at home. So, at a cost of $400 a month, it's one of the best investments I've made.
This is a mindset I'm learning to adopt as a ghostwriter. Trying to save money on the wrong things end up costing me more.
In that spirit, I want to share the key tools I invest in as a fulltime ghostwriter. Each of us are different and have different needs, so not all my tools will be equally helpful, but hopefully this list will allow you to find the ones you need to do your best work.
Note: I've grouped them into categories that make sense to me and included best-guess price where possible.
Promotion and Communication: People give me a lot of money to write their book, so I can't look like a fly-by-night operation. From wearing a tie to Zoom meetings to having my logo designed by a graphic artist, I want potential clients to see me as a professional, not an artiste.
A professional-looking logo: This is often your first impression, so I consider it non-optional. There are many affordable, online freelance services for this. Cost: $50-$5,000.
A website that doesn't suck: Then again, you knew that. Better a single landing page built using a clean template, like those Weebly offers, than an elaborate one involving gifs of dancing hamsters (or gifs of any kind). Cost: Many services offer free plans, but for $15 a month or so, you can remove their watermark and ads.
Custom domain name and email address: Not only do they sound more professional than something with a ".weebly" in it or a gmail address, but they're more memorable and easy to share in conversations and podcast interviews. Keep ease of communication in mind when selecting a domain name and email address. If your .com is already taken, check out the newish ".ink". Cost: Varies widely, but GoDaddy starts at about $100 a year (be sure to pay attention to the introductory vs. ongoing rate).
Professional business cards: I give these things out like dentists give out toothbrushes, especially at conferences and professional events. But nothing screams, "This isn't my real job," like business cards printed on an inkjet, complete with clip art and perforated edges. Cost: $20-$50 for 500.
Professional headshots: We are far more comfortable interacting with a face than a name. But, like it or not, people do judge a book by its cover. Cost: $100-$500.
Zoom: As much as I hate paying for something I could get for free (and I really do), I can't have a meeting with a potential five-figure client cut off because I ran into Zoom's stupid 45-minute time limit. Cost: $150 a year
Efficiency: Again, the amount of money I make is directly tied to how fast I can work. So, if it saves me time and increases my productivity, I'm willing to pay for it.
Otter.ai: This little app records my interviews and transcribes them with reasonable accuracy. Strangely enough, it understood the local accents in Nigeria better than I did. It can also import audio files (such as Zoom meetings or coaching programs that I'm converting into a book). Cost: Try it out with the free version, but the 30-minute conversation limit is a no-go for me. $100 a year allows me 4-hour conversations and 6,000 minutes a month.
Toggl: When I discovered I was spending twice as long on projects than estimated, I started charging appropriately. Apps like Toggl allow you to easily track your time and also see how much you're wasting on unprofitable side projects. Cost: The free version is working for me.
Trello: With multiple projects at various stages, project management software (like Trello) allows me to easily track what's in editing, what bids need to be written, and who hasn't paid. Cost: While there are add-ons you can buy, the free version works well enough.
Microsoft 365: I've been using Word since it was installed via floppy disks, so I know my way around it too well to switch to other popular word processers like Scrivener or Google Docs. Its grammar check works well enough that I don't need Grammarly or ProWritingAid. Perhaps it's most useful feature for me is "Read Aloud." Thanks to my dyslexia, I routinely omit entire but listening to Word read it back allows me to catch most errors while improving my writing's rhythm. Cost: $100 a year for up to 6 people. The addition of Outlook, Excel, Publisher, PowerPoint, and 1 TB of online storage and backup makes it well worth the price.
Pandora: I resisted paying for the ad-free version—until I realized how badly the ads derailed my train of thought. I've since discovered the value of creating playlists with familiar songs that get (and keep) me in the proper mindset for the project at hand. For instance, I used songs by Nigeria's legendary Fela Kuti when working on my African book. Cost: $10 a month.
Calendly: There's a bit of a learning curve and time investment to set it up, but I can now copy and paste a link for potential clients to easily set up a meeting. Key features include the ability to create different types of appointments (e.g., "Ghostwriting Consult," "Coaching Consult," "Standard 30/45/60 Minute Meeting"), automated reminders, instant syncing with Outlook (et al), and customizable questionnaires. That last feature has saved me countless hours because I use it to ensure they can afford my rates—I'm sure it has saved me from many a "tire kicker"! Cost: $12 a month.
QueryTracker: If you or your clients are seeking traditional publishing, this is a great tool for keeping track of agents and queries. Cost: The free version is great, but the premium version ($25 a year) both supports a great product and allows me to track multiple books.
Personal Development: Like writers need to be encouraged to buy more books, right? Intentionally read in each of these categories.
Writing books and resources: All the usual suspects—Elements of Style (I re-read it every couple years), Stein on Writing, and other genre specific books. McKee's Dialogue is invaluable if anyone does any talking in your books. I subscribe to Reedsy's newsletter to get invitations to their free webinars. Cost: varies.
The business of writing: Freelancing is a business and those who treat it as such succeed, so be sure to invest in a business education. I found Christian ghostwriting legend Cecil Murphey's book, Ghostwriting: The Murphey Method, invaluable. Six-Figure Freelancer by Laura Briggs helped me really understand business basics. Cost: varies.
Your field: Whatever your niche, there are likely several publications devoted to it. My specialties are business and leadership books, converting coaching programs into books, and Christian memoirs, so I subscribe to related blogs, podcasts, and magazines in each of those areas. The purpose is both staying current and finding potential clients. For instance, I approached one future client after reading (and genuinely being impressed by) her story in Christianity Today. Cost: varies, though many are free.
Associations and Platforms: Writing doesn't have to be as lonely as they say. These groups allow me to stay connected and/or find new clients.
The Association of Ghostwriters: In addition to being listed on their directory and receiving leads, our Facebook page has been a great place to learn from each other and the quarterly "Office Hours" Zoom meetings are incredibly encouraging. Membership is by application only, so I know I'm learning from other experienced ghosts, but there's also an Associate Membership (does not include the directory or leads). Cost: Professional is $99 a year and Associate is $69.
The Authors Guild: I'd be a member simply because they represent our interests as authors in both Congress and the courts, but they also offer a wealth of information and benefits, including free legal advice on contracts and discounts on many useful services (including Writer's Digest, Writers & Poets, and Hot Sheet). Cost: full membership requires publishing credits and ranges from $135-$525, based on your writing income (there are also reduced fees for students and "Emerging Writers," $35 and $100, respectively).
Errors and Omissions Insurance:Speakingof AG's benefits, they offer the best price I've found for author's liability/ E&O insurance. While good contracts and the First Amendment can protect you from losing a lawsuit, anyone can sue for anything and I'm happy to know someone has my back. Cost: varies (mine is $30 a month).
Reedsy: There are many platforms for advertising your services, but Reedsy clients tend to have a more realistic expectation of what professionals charge. I'm not thrilled with their fees or hoops, but I've gotten my highest paying clients through them, so I can't complain. Cost: no fee to join (though they only accept a fraction of those who apply to work with them), but their commission is 20%, divided between the professional and the client.
LinkedIn: To each their own, but I think LI is the best social media platform for professional ghostwriters. It also offers rich marketing possibilities for those willing to do the work. Cost: free (I've used Sales Navigator and didn't find it worth the $100 a month but others have).
Local writer's associations and conferences: I enjoy attending writer's conferences to grow as a writer and make new connections. Now that I've been doing this a while, I'm frequently on the faculty, which offers even better networking opportunities. Cost: varies.
Doubtless, I missed many great tools. Why don't you suggest them below? In any case, I hope your biggest takeaway is that spending a little money on the right tools might be the best investment you can make.
Josh Kelley is a former pastor and bartender, a traditionally published author (Radically Normal, Harvest House), novelist, writing coach, and fulltime ghostwriter with over a dozen books under his belt—two of which were traditionally published and another that was offered representation. His website is www.joshkelley.ink.